October's Whirlwind Resale Market-OREB
Date Posted: November 13, 2019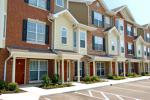 According to the newest stats released from the Ottawa Real Estate Board (OREB), October saw 1,607 properties sold compared to 1,375 in October 2018 which is an increase of over 16%. Residential sales were up 15.5% with 1,211 while condo sales helped boost the increase with a 23% increase in sales and 396 units sold.
"New listings are down, inventory remains scarce, and yet more homes changed hands this October than in the past decade and a half," reports Dwight Delahunt, President of the Ottawa Real Estate Board. "It's perplexing at first; however, when you consider the current breakneck transaction pace in the Ottawa resale market, often requiring homebuyers and sellers to make swift decisions, it makes sense."
"October's average Days on Market (DOM) for residential properties decreased by 10 days to 33 days, and the DOM for condominiums decreased to 28 days from the average 47 days experienced this time last year. Year to date figures show 31 DOM (down 8 days) for residential properties and 35 DOM (16 fewer days) for condominiums. Products are flying off the shelves, so to speak."
The upward trends of 2019 continued into home sale prices with condominium prices up 18.3% from the same month in 2018 for an average sale price of $319, 208. The average price for a residential home increased to $483,405 which is a 7.6% increase from October 2018. Year to date, residential sale prices have risen 8.3% while condominium prices have increase 9.1% so far in 2019.
Increases to home prices is great news for Ottawa-area homeowners and growth in the area is still considered reasonably for the type of market. Ottawa remains one of the most affordable areas in the country in terms of homeownership.
"Even though there are incidences of multiple offers and homes sold for over market value, the reality is that approximately 36% of homes are selling over asking, compared to 21% at this time last year. It is a phenomenon that is affecting specific pockets of the city, but certainly not every neighbourhood or property type."
"Sellers should use the knowledge of a REALTOR® to understand the complexities of their home's positioning. Buyers require timely guidance on how to put in an attractive offer in this fast-paced market — and both parties must understand the intricacies of the contracts they are signing," Delahunt advises.
To read the full news release from OREB, click here.
Looking to get into the market? Contact your Mortgage Broker today for trusted financial advice.