Open House- The Real Estate And Mortgage Show: November 16, 2019
Date Posted: November 18, 2019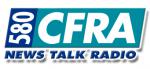 Dora and Barb join host Steve Gregory discussing the highs and lows of the Ottawa market and everything in between on this edition of Open House: The Real Estate and Mortgage Show
Historically weather and snow tend to slow the housing market down but not this year. Buyers are still looking although inventory levels remain very low. This can be a very tough scenario for some people who are maybe afraid they won't find something after they sell their own home and can't carry both properties financially if they wait to sell until they buy.
On the mortgage side, this type of market can be especially frustrating for first-time homebuyers give the nature of some of the offers such as multiple offer scenarios and needing to go into an offer with no financing conditions. Ensure you are working with a trusted team including a Real Estate Agent and Mortgage Broker to ensure you are getting the best advice and to give yourself the best shot at a successful offer.
Did you know: When buying a home there is down payment costs at a minimum of 5% but there is also closing costs we need to account for on a high-ratio mortgage, which is 1.5% of the purchase price. Closing costs pay for things such as land transfer tax, as well as lawyer fees.
Wondering what's with all the paperwork when applying for a mortgage? Consider it from the lender's perspective that they are lending out hundreds of thousands of dollars and they want to ensure the borrower has the ability and capacity to repay this loan.
Listen to the full podcast from CFRA here.
Contact your Mortgage Broker today for more trusted advice.