Open House- The Real Estate And Mortgage Show: November 9, 2019
Date Posted: November 12, 2019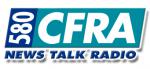 A decent home inspection should take around 2 ½- 3 hours and with the time change, should start earlier to ensure the outside inspection can be done with some day light.
October real estate numbers were once again looking great for the Ottawa market. The number of sales were up 16.9%, led by the condo market at 23%. The average sale price was up 8.7% to $443,000. Year to date, the average sale price is 7.8% at $440,000 with the number of sales year-to-date increased by 6%.
Bond markets increased last week; however, mortgage rates remain stable. Although the Bank of Canada dictates the variable rates, it is the bond market that dictates the fixed rates. With the central bank remaining stable, variable rates maintain their levels and likely will until sometime next year.
As Ottawa's real estate market continues its positive selling trend, do not hesitate to get your home on the market if you are looking to sell.
Working solely with a bank for your mortgage needs? Strongly consider speaking to a Mortgage Broker. Not only do they have your best interest in mind, they have more information when it comes to prepayment and penalty charges and can explain how a mortgage is much more than just an interest rate.
To listen to the full podcast from CFRA, click here.
Looking for more trusted mortgage advice? Contact your Mortgage Broker today.